662-843-2700
       MAILING: PO Box 117, Cleveland MS 38732       
OFFICE: 125 S. Court St., Cleveland MS 38732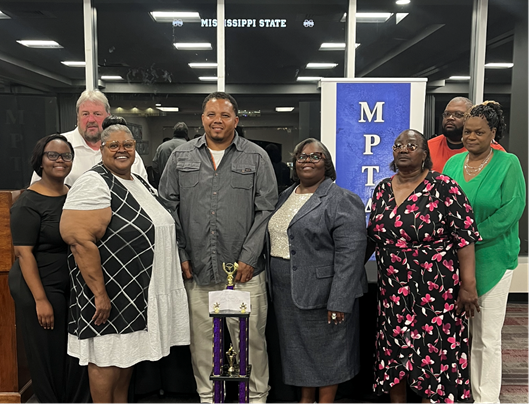 BCCOA transportation driver wins first place Special to The Bolivar Bullet Bolivar County Council on Aging, Inc.(BCCOA) transportation drivers along with transportation drivers from across
Read More »

Event was a success, Cleveland reaps benefits and accolades By Jack Criss The Bolivar Bullet The much-anticipated, four-day Music Tourism Conference brought approximately 200 people to Cleveland last week, according to event chairs Sean Johnson, Tricia Walker, and Becky Nowell, and was a unqualified success. Thirteen different countries and 14 states were represented at the Conference for several presentations, Delta-area tours and panel discussions related to music tourism. The Conference goes around the world every year and Cleveland was fortunate to host the event in 2023. "Greenville native and country music star Steve Azar served as the moderator on Wednesday, the first full day of the conference," said Nowell. "And, Tricia Walker served as the moderator on Thursday. Each of these moderators performed a Mississippi song for the delegates. And, the delegates were treated to southern hospitality and meals throughout their time here." Live music performances were held at the opening reception on Tuesday night, and a reception was held at Dockery Farms on Wednesday night. The closing reception was held Thursday night at Grammy Museum MS. "The highlight performance was Mississippi's own country music trio, Chapel Hart, and their performance on the lawn of the Museum for the closing reception," said Nowell. "Their show was open to the public and was attended by over 1000 people. It was a great atmosphere with people on the lawn and the porch of the museum with plenty of food trucks on-site. And, Chapel Hart put on an incredible show." A new Country Music Trail Marker that will be permanently located at Grammy Museum was unveiled at the closing ceremony with Craig Ray of Visit MS and Transportation Commissioner Willie Simmons doing the honors. "This conference took a lot of planning and support from many people in the Cleveland community and was a collaborative effort by them all," said Nowell. "This event would not have been possible without the hosts, partners, and sponsors." The event was hosted by Visit MS, City of Cleveland, Visit Cleveland, Craig Ray, (Director of Visit MS), Mayor Billy Nowell, and the Board of Alderman. "We also want to thank our Partners for this convention," said Nowell. "Delta State University, Deep Roots, Big Front Porch Productions, Grammy Museum Mississippi, B.B. King Museum and Delta Interpretive Center, Dockery Farms, Mississippi Delta National Heritage Area, and Mississippi Delta Tourism Association. There were also our great sponsors for this convention: Cannon Motors, Clark Beverage Group, Visit Clarksdale, Delta Magazine, Nehi Bottling Company, Mitchell Distributing, and Whole Cellars Package Store. And, we can't forget the over 60 volunteers that also helped make the event possible." Nowell went on to thank Delta State University for partnering on this event to provide professional technical support, including sound, videography and photography, as well as the Cleveland Police Department and Delta State University Police Department partnering to provide security for the event at Grammy Museum. "It was a great week, a great event," said fellow chair and Director of Tourism, Sean Johnson. "It was also smooth sailing
Read More »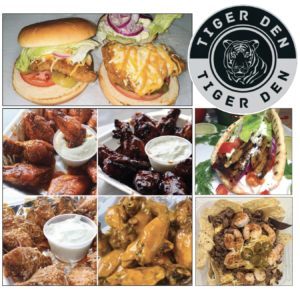 New eatery open in Cleveland by Mark H. Stowers The Bolivar Bullet Opening his third restaurant in the Delta, Ahmed Moggali, serves a delectable eclectic
Read More »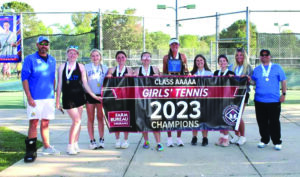 Bayou wins 5A State Girls Tennis Championship The Bayou Academy Lady Colts were on a mission heading into this year's Midsouth Association of Independent Schools
Read More »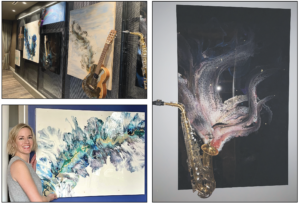 Currently on display at the Cotton House Hotel By Jack Criss The Bolivar Bullet Oxford resident and artist, Jessica Ellington–by way of her home state
Read More »
STAY WELL INFORMED, read The Bolivar Bullet for locally produced news.
The Bolivar Bullet is Cleveland, Mississippi's one and only newspaper. The publication reports news and other editorial content that is important to the community. The paper also  highlights the positive aspects of life in Cleveland and Bolivar County. 
The editorial scope of The Bolivar Bullet encompasses community news of substance plus designated weekly sections such as Letters to the Editor, LifeStyles, Business, Farming, Food, Outdoors and Sports. Guest Commentaries are also featured each week as are  personality profiles of residents, Bolivar County history, crime reports, births, engagement and wedding announcements, and obituaries.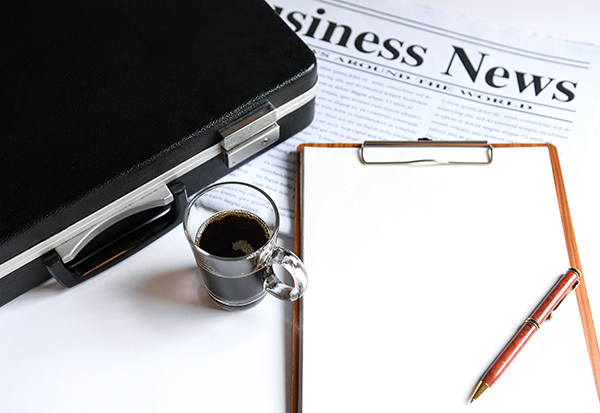 Periodically, The Bolivar Bullet publishes special reports and focus sections dedicated to the improvement of Cleveland and Bolivar County. 
The Bolivar Bullet is mailed to 2,000 households and businesses in Cleveland and Bolivar County. Additional copies are also available through newsstand sales at locations in Cleveland and throughout the county.
The publisher of The Bolivar Bullet is Scott Coopwood. Coopwood is also publisher of Delta Magazine, Delta Business Journal, Delta Ag Journal and The Welcome Guide.
The Bolivar Bullet printed newspaper, circulated each Wednesday, offers anyone who desires to reach households and businesses in Cleveland and Bolivar County, Mississippi with an advertising message the means for targeting a highly focused audience without large waste circulation. Due to the specialized nature of The Bolivar Bullet, display advertising, legal notices and insert rates are very attractive.  
Begun in 2002, The Bullet TODAY is the digital component of The Bolivar  Bullet newspaper. This is a daily e-newsletter mailed to
people in and around Cleveland, Mississippi, at 11am Monday – Friday.  In fact, many refer to the e-newsletter as Cleveland and Bolivar County's "daily newspaper!"  Special editions are also emailed to readers when breaking news occurs. 
The Bullet TODAY
is free.  
Click here
to add your email address to receive
The Bullet TODAY
. Our company will not reveal or share your email address. All email addresses are totally confidential and  you have the ability to opt-out at any time. Again, there is no charge to receive our daily e-newsletter. 
Get The Bolivar Bullet delivered right to your door every week for the low price of $38 per year inside Bolivar County.
$52 outside of Bolivar County.
Your subscription to The Bolivar Bullet will give you complimentary access to our website when you send us your email address. We will add you to our  daily e-newsletter, The Bolivar Bullet TODAY that will arrive in you inbox at  11:00 a.m. every morning, Monday-Friday. 
Here's How to Subscribe:
1) Fill out the form found in this section of our website.
2) Call our office at 662-843-2700 with your credit card information. 
3) Send your check to: The Bolivar Bullet, PO Box 117, Cleveland, Miss. 38732.
5) Stop by our office at 125 South Court Street, Cleveland. 
Please reach out to us with any questions, concerns, or comments.
Scott Coopwood, Publisher
Holly Tharp, Circulation and Accounting
Maggi Mosco, Layout & Design
CONTACT NUMBERS:
Cleveland, Mississippi 38732
Cleveland, Mississippi 38732
The Bolivar Bullet gladly accepts confidential tips. If you have one, please email it to publisher@bolivarbullet.com or send a letter to Publisher, The Bolivar Bullet, PO Box 117, Cleveland, Miss. 38732.
If we have made an error in our reporting or in one of our articles, please bring this to our attention by emailing news@bolivarbullet.com or call us at 662-843-2700.  
Customer Service – subscriptions, circulation issues, Letters to the Editor, op-ed submissions, please email holly@bolivarbullet.com or call 662-843-2700.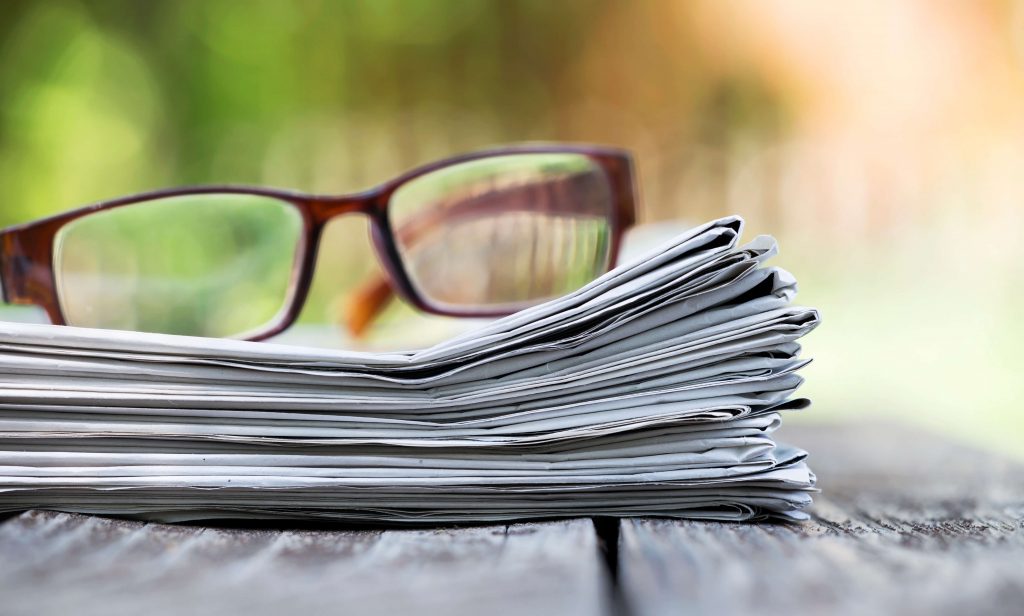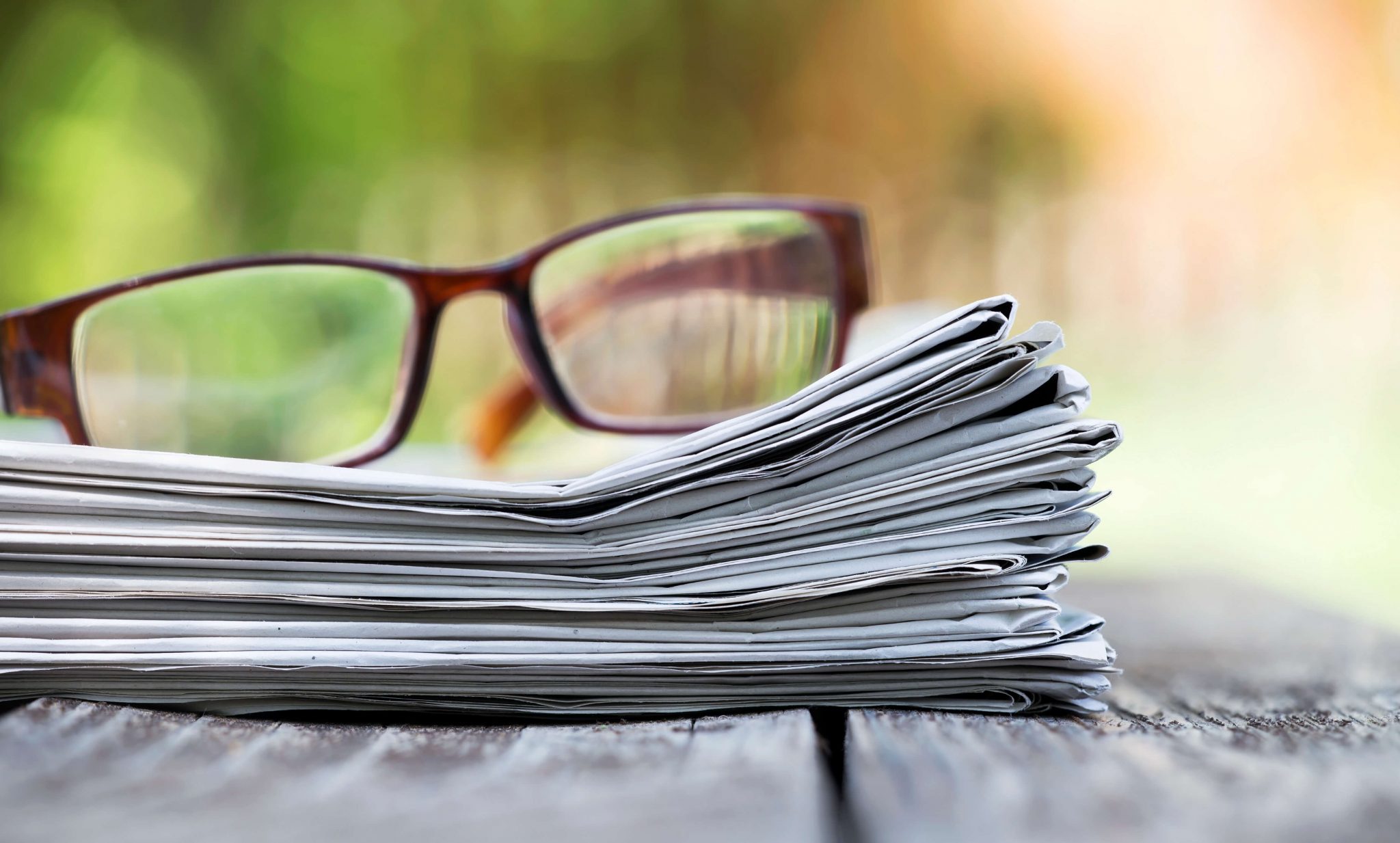 The Bolivar Bullet is a community newspaper and we invite our community to participate in this newspaper. Please send us your press releases, photos, articles, columns and other information you would like published in the paper. We will review it and if it meets our standards, we will be happy to publish it.  
Life In Cleveland & Bolivar County