"Soulful" new restaurant opening
By Jack Criss
The Bolivar Bullet
The soon-to-open new Cleveland restaurant, 122 Hang Suite will soon be bringing what is being called its "soulful" cuisine and atmosphere to the Delta.
According to Cleveland native, Mario Giles, who will act as Director of Operations, 122 Hang Suite which will open in April, houses approximately 1,700 square feet of dining space "that offers a chic design, beautiful bar, sophisticated lounging, and several HD flatscreens for all your sporting and main event cravings" as its Facebook page said. The restaurant is located near the clothing store, Inventory, which is also owned and operated by members of the Giles family.
"My sister, Sharita Giles, is the actual owner," said Mario, "and the two of us, along with my nephew, Jermal Giles, actually came up with the concept of 122 Hang Suite. With my background in hospitality and hotel management, along with Sharita's great cooking skills–she's a wiz in the kitchen and has been cooking since she was a child–we wanted to create a new and different, cool and vibrant place that represents the Delta blues and soul spirit. A void was here to fill in Cleveland and that's how 122 Hang Suite came into being."
Giles said downhome blues music, with artists from all over the state, will be featured at least two times a week to go along with a full bar and a menu that was crafted by Sharita. "And, when we have our grand opening which, again, looks to be in the middle of April, we'll have a big weekend–or longer–celebration to mark the occasion," he said.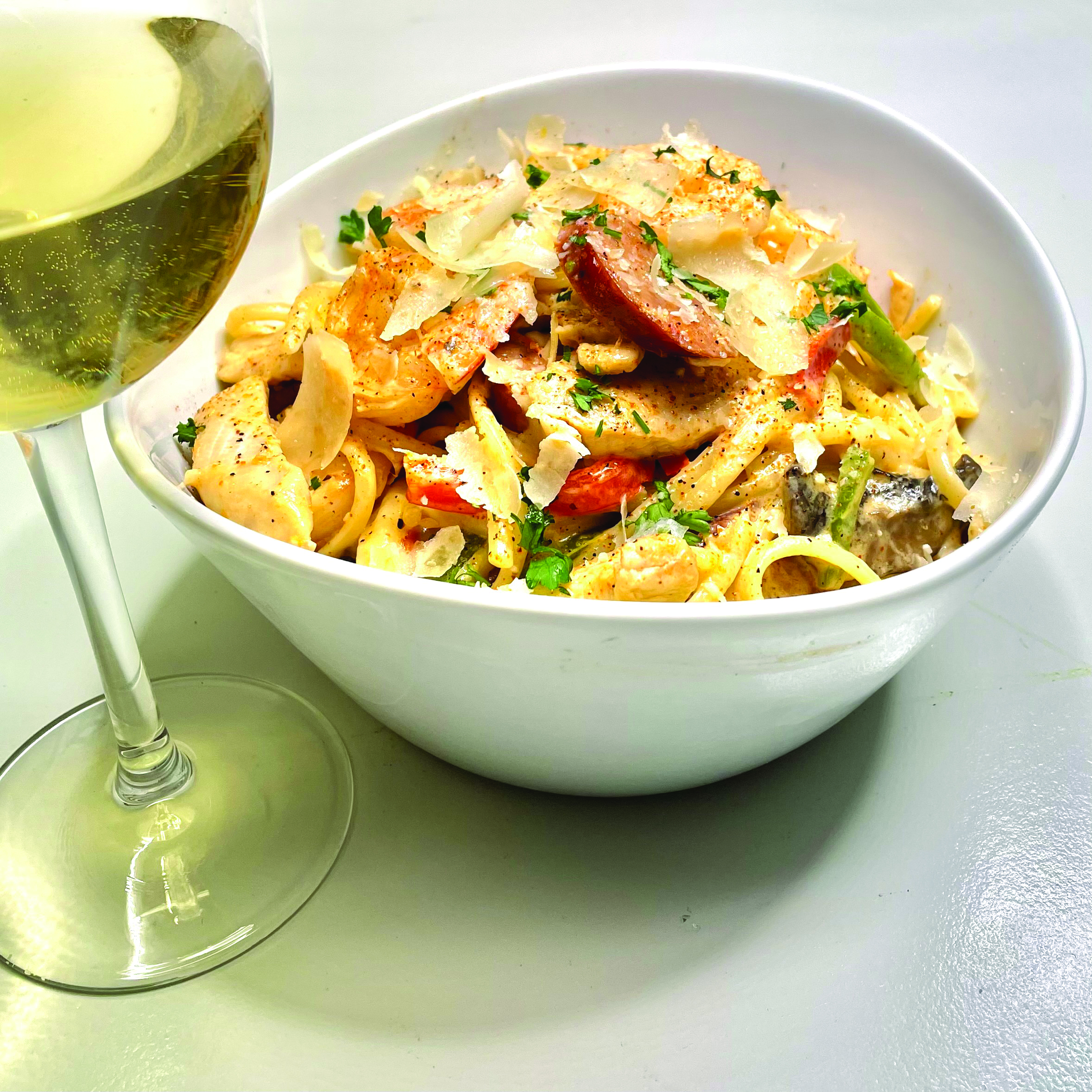 While not serving traditional soul food, Giles said the menu at 122 Hang Suite will have "soul put into it, for sure. We plan to cook it with heart and soul and that will be felt by our guests. Our menu and music will certainly be Delta-influenced, of course, and our decor is chic and sophisticated but not stuffy–that'll set us apart. And we're probably going to become known for some of the best turkey legs that can be found," added Giles about a possible 'signature dish.' "The catfish and collard greens plate won't be bad either," he laughed.
Currently 80% staffed, Giles said more hiring is taking place, and he'll be on the lookout for new talent for as long as 122 Hang Suite is open.
"We always conduct professional training for our staff because we want our guests to be treated in the best manner possible," he said. "All restaurants seem to be having staffing problems right now, but if we do have personnel changes or bring new people in along the way, they will all get specialized training here.
"You're going to eat some of the best food, have some of the best drinks, and hear some of the best music at 122 Hang Suite," said Giles. "The all-around experience will be a great one–I guarantee it–and will be a great meeting place for the community and surrounding areas. 122 W. North Street is our street address, 'Hang' means a place to hang out, and 'Suite' conjures up class and luxury–it's all in our name."
122 Hang Suite will be open Thursday (5:00 p.m. -12:00 a.m.), Friday and Saturday (5:00 p.m. – 1:00 a.m.) and Sunday (11:00 a.m.- 9:00 p.m., including a Sunday brunch). Special events can also be hosted by request.
For more information, call 662-545-4627