Hopes to expand program in fall
By Mark H. Stowers
The Bolivar Bullet
Fighting poverty in the Mississippi Delta has been a generational problem. But in Mound Bayou, a group of students are getting a hand up in that battle. For the past decade, C2K Ministries has been gathering Bolivar County school children in an afterschool program. Phil Schank helps lead the Mound Bayou based ministry – C2K Ministries – that reaches out to school aged children with homework help and much more. The Wisconsin native and his wife, Kym, along with eight staff members, help make a path to fight intergenerational poverty. The Schanks are no strangers to Mound Bayou and finding ways to help out.
"My wife and I had a long standing relationship with some friends in Mound Bayou," said Schank. "My wife started volunteering in Mound Bayou at St. Gabriel Mercy Center about 25 years ago. Through her volunteering, we brought youth groups down on spring break trips to volunteer."
The Schanks felt a calling to move to Mound Bayou and work the mission "to develop programs to help children fight intergenerational poverty. We have quite a poverty problem but the question is, how do we break the cycles? It goes from the parent down to the child. The child then follows the parent back in the cycle."
C2K Ministries helps break those cycles through education first.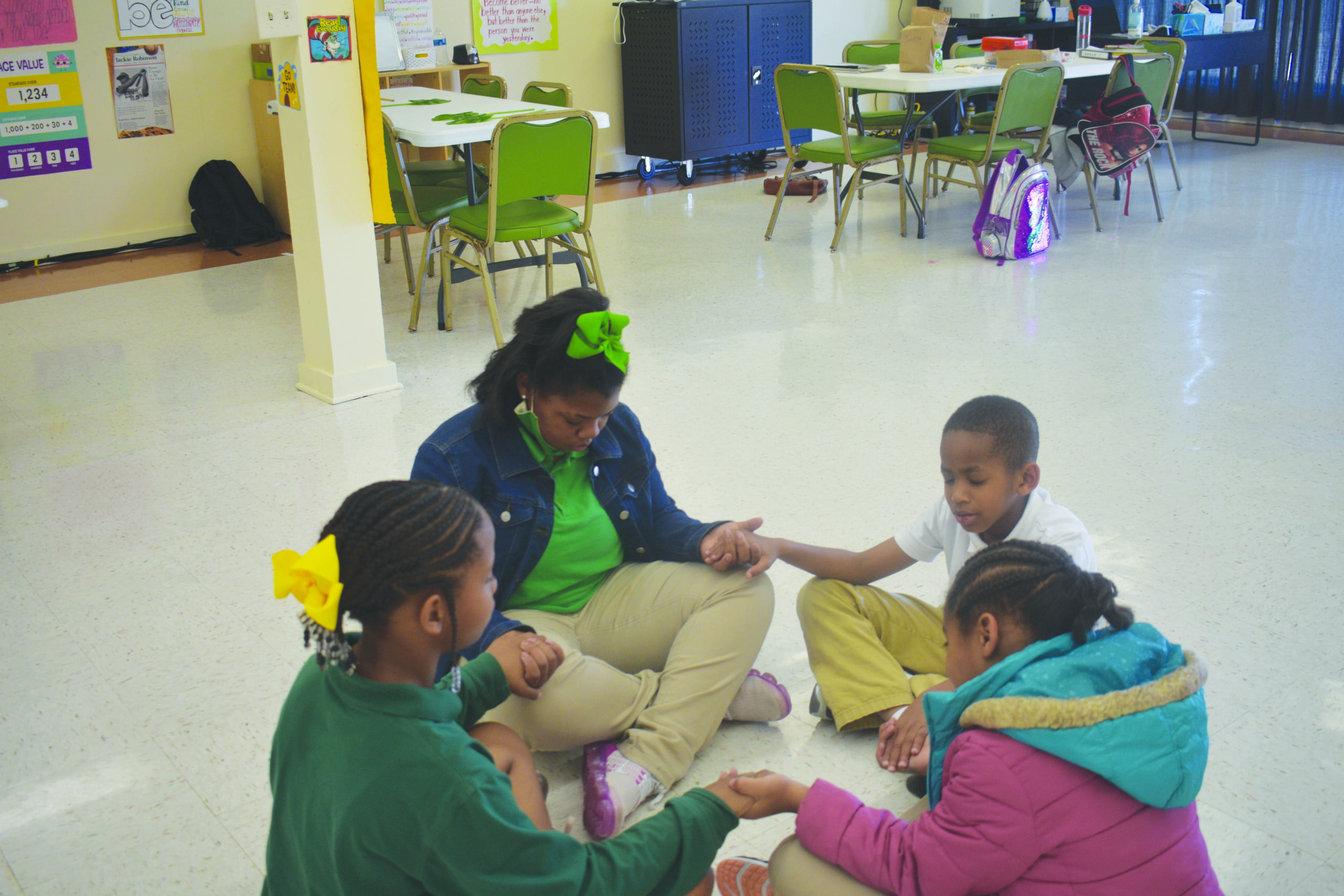 "The idea of our after school program, RE>DIRECT – a holistic afterschool program – the idea is to create successful future leaders that go out and change families, change communities, change organizations, change the world. We provide a level playing field by giving our kids all the tools and resources they need to become that future successful leader."
With a two-hour program after school Monday- Thursday, the ministry draws students from all over Bolivar County. Currently, there are 31 students in the program.
"Basically, we are working with them with their homework and academics for half of that and the other half is a variety of things. One week a month we have Bible Study. One week a month, we have STEM projects. We have art projects."
The ministry has partnered with the GRAMMY Museum Mississippi where volunteers come in twice a week and give everyone guitar lessons. And Schank is always looking for more creative and technical programs for the after school program. And they are always looking for monetary donations to keep the ministry going and growing.
"We have a staff of local teachers and people with a teaching background but they mostly just love kids," he said. "We have a part-time staff of eight people and they are incredible. They are the literal backbone of making everything we do happen. We've been permanent and we've been in Mound Bayou doing this for nine years now and we're not going anywhere. But it's based on our foundation of our staff."
For those wanting to learn more and donate, go to www.lovecamedown.com.
"Next year, we want to expand the program. We want to go from 30 to 45 kids. We're not only going to need funding but people to help. They don't need to have special skills. If you love kids, want to make a difference, you're in."