Old world style bread in the Mississippi Delta
by Angela Rogalski
The Bolivar Bullet
Cypress Bread Company is a different kind of bakery – one that bakes and distributes "Old World" style, rustic sourdough breads. Ryan and Kelsey Betz created Cypress Bread Co. and sold their first loaf at the community farmers market in 2017.
Ryan discovered a passion and skill for sourdough breads while working as a community food advocate at a health nonprofit in the Mississippi Delta. Fourteen years of combined education and work to develop community food systems – ranging from public produce gardens, farm to school programs, and farmers markets – encouraged him to devote more time to bringing better, healthier, and forgotten food traditions directly to people.
The bread they bake is done in round sourdough boules or loaves, such as sourdough Picasa and sourdough Ciabatta, and many people love their sourdough Croissants.
"A lot of people are turned on by our sourdough Croissants," said Ryan. "We do a wide variety of sourdough butter Croissants; we do plain and chocolate, savory ones that are filled with goat cheese, and Prosciutto, just a vast variety. I started out five years ago selling my breads at farmers markets here in Cleveland. So, I was just doing then as a hobby. But, when the pandemic hit, my wife and I decided to both quit our jobs and so I began baking a bit more full-time."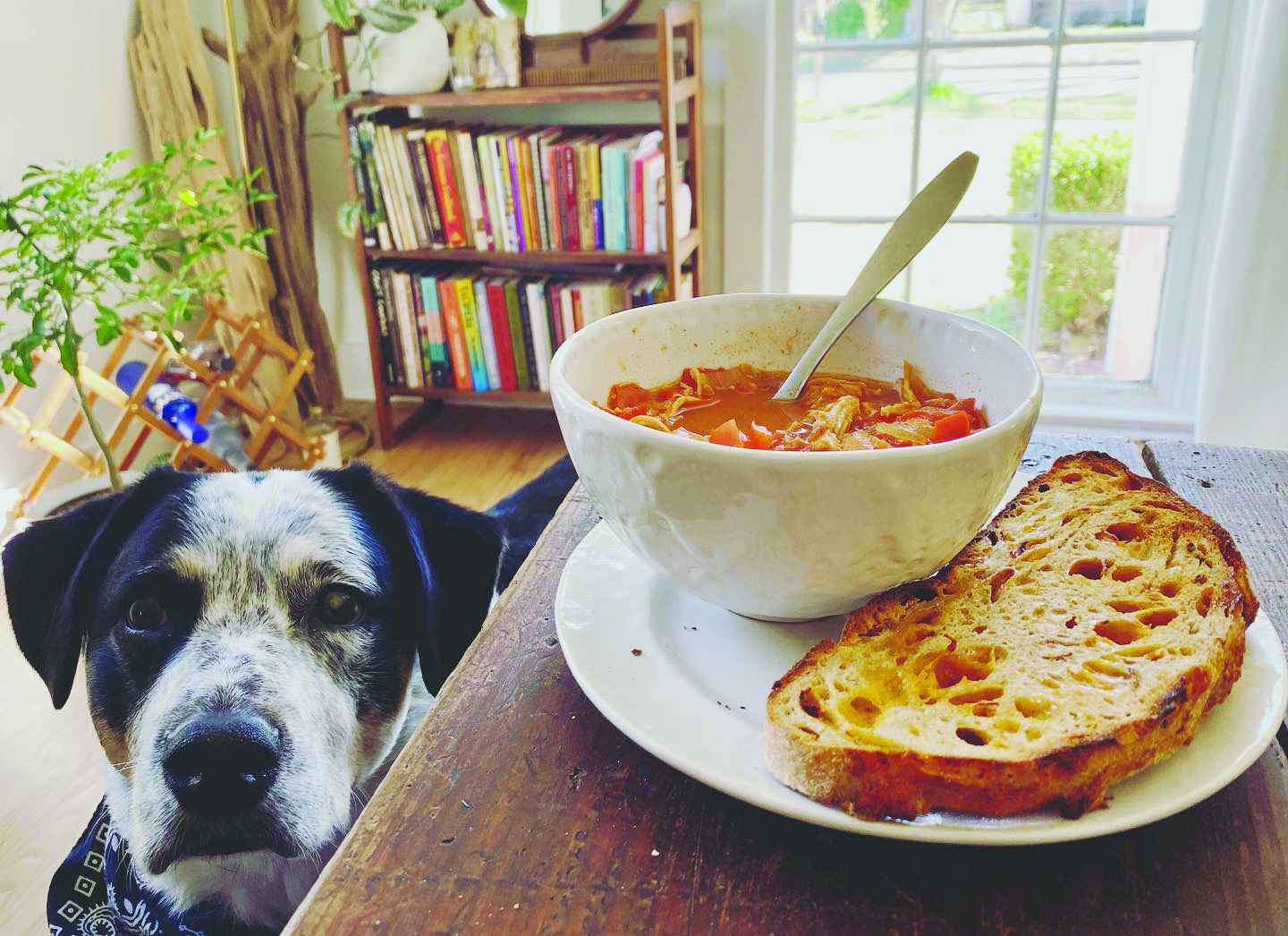 Betz added that while they don't have a brick and mortar bakery, they have developed a way to get their products out to the people with online distribution and a partnership with the Zoe Coffee Co.
"That's what makes us interesting and unique," he said. "I was very familiar with doing farmers markets and getting customers to preorder. So, we've kept that model going. I had a cottage food designation from the Department of Health for the farmers markets, so I could sell there or any avenue that's direct to the public. But, there are limits to what you can sell. So, once I started doing this full-time last April, we decided to get out of the cottage food designation and just find a place where we could bake in a kitchen that was state approved. We actually bake in Cleveland now out of Zoe Coffee Co. They have a lot of extra space in the back of their shop, so I have a place where I can prep all of the bread now and we share an oven."
Betz said they sell their Croissants at Zoe Coffee Co., their loaves of bread at Our Delta Table in downtown Cleveland, as well as some dipping mixes that they produce, but their main avenue of distribution is preorders.
"We bake every other Friday for Cleveland and people preorder and can pick it up fresh at Zoe Coffee Co. on Friday evening," he added. "The preorders are done online with our preordering tab on our website www.cypressbreadco.com/ special-orders and we love it. We also take our bread every Tuesday to the Oxford Community Market. We also have a preorder form for Oxford if folks would like to preorder. And, we sell at Chicory Market in Oxford and another retail store there called Local Honey and in Taylor, Miss. a place called Lost Dog Coffee. We also sell a little in Clarkdale at Meraki Roasting Co. We just began expanding those coffee shop relationships in the past month, so we're very excited about that. This has really been a labor of love and we appreciate the support we've received from everyone. Our bread is handcrafted with patient skill and passion, pure and simple. And, we work to restore relationships with food, our environment, and each other, one batch of bread at a time."