One man's vision changed the face of farming, transportation and music
By MARK H. STOWERS
The Bolivar Bullet
After riding 100 miles of roadless Delta scenery on the back of a horse, Will Dockery found what he was looking for. A place to start a life and a place to call home, but what he found changed the lives of generations of families. Starting in 1895, Dockery bought thousands of acres of land in what was the "wild Mississippi Delta." But, the now famous farm wasn't his first business in the Delta according to Bill Lester, Executive Director of Dockery Farms Foundation.
Lester read from Dockery's notes, and in the original owner's own words, he described the journey.
I rode horseback from Hernando to Cleveland in 1888 in three days. No roads, no bridges any-where. I simply made my way from one village to another. I swam Harrison Bayou north of Bobo, Mississippi, and lost a pair of leggings that were tied to my saddle. When I passed Merigold, I saw a large, stuffed panther that the merchant had stand-ing on his store gallery and it looked like he like to have jumped on me.
Dockery's parents had given him $1,000 to go out and make a living.
"At first he bought a store and tried to be a merchant but he wasn't able to succeed the way he wanted to. Then he saw this land for sale and decided he would make a better farmer," said Lester.
So, the merchant turned gentleman farmer started buying up land sections and farms that were jigsaw puzzled together as Dockery Farms. Though he came to be a farmer, the wild area had to be "tamed" somewhat to make it into farmland.
"His original intention was to farm but the land that was most readily available and most reasonable (priced) was the land that was covered in timber. So, he would buy it and sell the timber off of it. But he couldn't sell all the timber, only high quality, straight grain timber with no knots could be sold at the turn of the century," said Lester.
Other trees had portions of the bark cut off and the trees would eventually die, then Dockery would plant cotton "in the woods." Each section of land would eventually be totally cleared in four to five years according to Lester.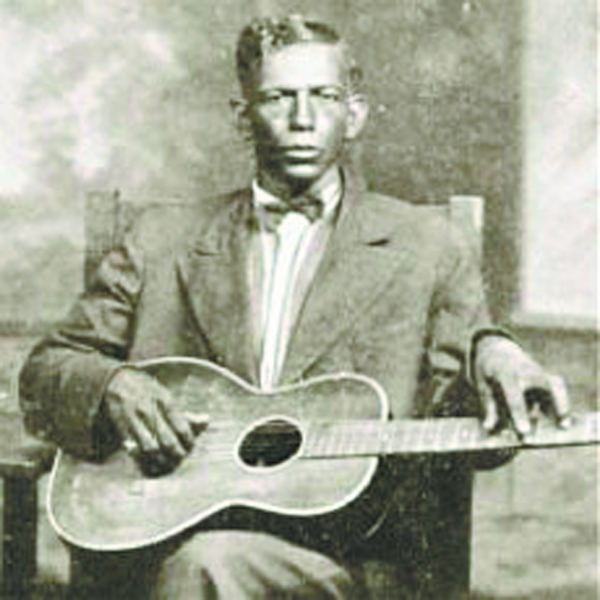 "Remember, all they had was an axe, a mule and a chain—and a match," he said. "Think about what that took."
According to Lester, once the trees were burned, as many as 10 mules would be hooked up to a blackened stump and it would be pulled from the ground while men chopped the roots to free it. The winter months were spent burning the excess trees that were cleared from the land.
The historical site is still a functioning farm and is now run by the three granddaughters of Will Dockery.
"They rented the farm land out to local Delta farmers," said Lester. "It's several thousands of acres. It was much larger than this at the turn of the century. It was probably almost double the size that it is now. Mr. Will Dockery bought and sold land quickly. He might buy it and cut the timber off of it and sell it or he might farm it if it was good farm land."
With thousands of acres, Dockery needed help. And, he knew the work would be hard, but the end result would pay off handsomely. So he came up with a business plan. One that would shape one industry and give birth to another.
"He realized that if he paid a fair wage—by the hour, by the day, by the week and even sharecrop—so he had all kinds of people who came to work for him," said Lester. "He had several thousand people working for him."
Just the feeding of the "help" was a huge under-taking. The Sunflower River had steamboat traffic, but there weren't enough boats that could handle the amount of food needed. So, Dockery built a section of railroad to service the burgeoning community.
"He built the train track all the way from Dockery to Boyle," said Lester. "The train was called the 'Peavine' and would back up all the way from Boyle to Dockery because once it got to Dockery that was the end of the line."
The train would "back up" to Dockery, unload food and supplies and go back to Boyle.
"And, that's why the seed house has the name painted on it so large," he explained. "The words are big so you could read where you were when you stepped off the depot."
The train connected Dockery to the rest of the world—literally. People could buy a ticket at Dockery and change trains at Boyle and get on the Illinois Central go anywhere.
And, the train helped many workers find Dockery to start their own lives. It became a gathering place for blues singers and players as well. Charley Patton —often referred to as the Father of the Blues —came there with his parents (Bill and Annie) to work there.
They heard about the Delta and about Mr. Will who paid high prices. There was a man named Henry Sloan there who taught Patton how to play guitar. Then, Sloan got on the Peavine train and went to Chicago and was never heard from again.
By most historians and blues scholars Dockery is widely viewed as the birthplace of the blues by no less an authority than B.B. King who has famously said, 'if you have to pick a birthplace of the blues you may as well start right here'.
Patton expanded the new music genre and was soon teaching others such as Howling Wolf, who also left for Chicago and became a well-known, worldwide blues musician. The Staples Family Gospel group are direct descendants of the blues influence as well. Willie Brown, Son House and Robert Johnson are other bluesmen that worked, lived or came through Dockery. The musicians would play on the porch of the commissary. The building itself is gone but the infamous porch still stands.
The musicians would play for free for a few minutes then go to one of the houses and have a party there and charge everybody twenty-five cents," said Lester. "They would make more money in one night than the workers had made in a month."
The musicians were more entrepreneurial and quite successful, according to Lester. Patton's nephew, the late Tom Cannon, told many stories to Lester about the Golden Age of Blues music on Dockery Farms. One story told of success of the blues singers.
"One time in 1926, Charley came home and was driving a brand new car and wearing 'white man's Sunday School clothes'," Cannon relayed to Lester.
Tours can be set up through Lester and the foundation has an executive board that includes such names as blues historian Dr. William "Bill" Ferris, musicians T-Bone Burnett, Herbie Hancock, Quincy Jones, Thelonious Monk III, and Rosanne Cash. Other well-known folks on the board include Hodding Carter III, and Tom Rankin.
The site has its own Blues Trail Marker and is host to many civic and community events as well as tourists from all over the world stopping by to see the place where Will Dockery settled down and helped grow the blues industry in addition to his farming empire.
To learn more about Dockery, visit www.dockeryfarms.org.