Once the largest full-service music store in MS
By charlie capps III
The Bolivar Bullet
Mike and Steve Morrison started Morrison Brothers Music Inc. in 1972 when these young men started selling eight-track tapes, albums, guitar strings and guitars out of their parent's home.
With $1,500 dollars they moved from their house to the old Massey-Ferguson building in Cleveland, which was located across the road from where Sonic Drive-In is today. They paid an exorbitant rent of $150 a month and shared an entrance door with another business called Rebel Wholesale. Mike was 22 — Steve was 20.
"Our mother kept the books," said Steve. "Dad didn't think we needed a phone."
"We started the business in the 1972 recession. Nobody told us, but they say that is a good time to get into business," said Mike.
As these brothers were growing up, they were exposed to pop/rock music of the 1950s and 1960s in the skating rink their parents owned. Their biggest influence came from the music of The Beatles. The brothers learned to play guitar and decided to join a rock and roll band.
"Eve of St. Agnes was the name of our band," said Mike. "We made $150 to $200 a weekend in high school. That was a lot of money for a kid, especially in the 60s."
Steve played in numerous bands, including The Tangents, a well-known band across Mississippi back in the 1980's.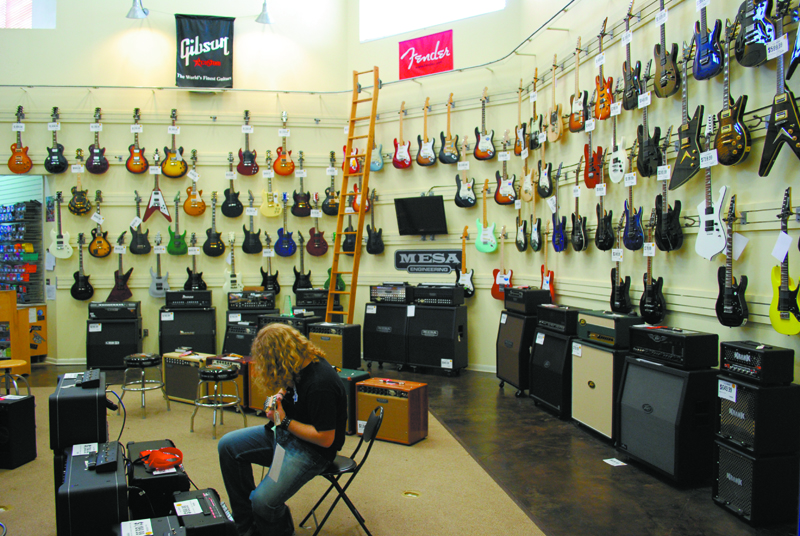 "We were always going to Memphis to music stores," said Mike. "One day, my brother said, 'Why don't we open a store in Mississippi?' And I said, 'Why don't we?'"
Their business grew to be the largest music store in the state of Mississippi.
In 1975, they built a new store on North Bayou Avenue in Cleveland where Mid-South Heating & Air conditioning is now located. They had their first business expansion when they opened another store at the Cook Shopping Center in Jackson in 1975. That store was moved at a later date to Mississippi Hwy. 80 in Jackson.
"We had no overhead, we didn't spend any money and every dollar was used to buy more merchandise," said Steve.
The brothers continued to open stores — one in Pascagoula that remained open for five years.
"We saw a lot of our business was coming from Mobile, Ala., so we moved the store over there," said Mike.
Also, they opened a concert production company in Nashville. Mike and Steve realized their operation was getting spread out so Mike moved to Nashville. The concert production was one of the more interesting aspects to there business careers. The business was eventually consolidated back into the Jackson operation. Concert productions consisted of everything a band or promoter needed to put on a show.
Mike toured with Hank Williams Jr., Conway Twitty, Reba McIntyre, Roy Orbison, and even George Jones.
"The most unusual weekend shows we ever put on was George Jones on Friday night and Grace Jones on Saturday night. It was quite a leap," laughed Mike.
Then, their Jackson store began to see a changing neighborhood. Police protection was poor and the alarms were going off on a frequent basis.
"I began to carry a pistol with me when the alarm went off because I knew I was going to beat the police there," said Mike.
Things were getting a little to rough for the brothers so they began to plot their escape to Madison County. With much thought and effort, the brothers opened a newly-built, 35,000-square-foot, tri-level store in Ridgeland in July 1998. It was the largest full-service music store in Mississippi. It contained individual departments for the various musical instruments, a home theater room, acoustic guitar room, auditorium, repair shops, offices, a warehouse, and a soundproofed room for piano lessons were among the many areas housed inside the jazz-inspired interior.
After several years of slow business, partly due to the arrival of the Internet, they decided to close up shop. Morrison Brothers Music, Inc. closed their doors in July of 2016 after 44 years in business.