A local family business
By Jack Criss
The Bolivar Bullet
C.P. House Gas Co., a family-owned propane and appliance store, has been serving Cleveland since 1932. Founded by C.P. House, Sr., the company is now run by third and fourth generation family members.
"We started out in the propane gas business and, of course, along with propane came the stoves," said Gates. "So, household appliances have long been a big part of our inventory and appeal to customers. That aspect of our business has expanded, so much so that we opened a second location about six years ago on Hwy. 61. The appliance store is managed by Kellye Lanford, who has many years of appliance sales and service expertise. We service all that we sell here from C.P. House Gas Company which, along with our personal customer service, is another aspect that distinguishes us from the big box stores. Our major lines and biggest sellers are washer and dryers, refrigerators, and other major household appliances. This summer window air conditioners were selling well, and we were fortunate to have a big inventory on hand."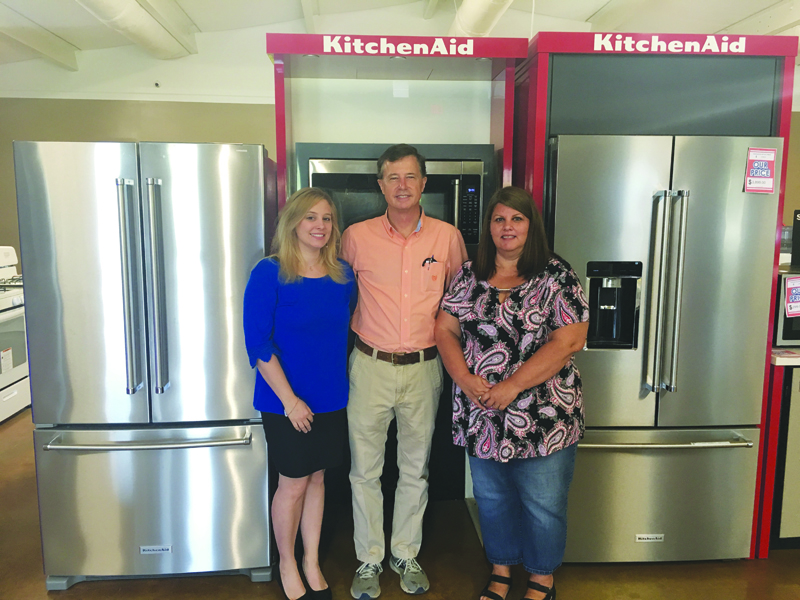 Gates has fourteen employees between the stores and said that everything has stayed fairly stable through the COVID epidemic. No one lost their job during the March and April downtimes.
"Business has been steady and strong since the initial slowdown when everybody was pretty much staying home," said Gates. "We've been taking extra precautions with keeping the store as safe as possible and, like every other business, have been requiring masks to enter. No one knows what's ahead, of course, but I'm hoping for the best and want to continue to grow our business in the community. My son, Will, joined the business two years ago and my wife and I were very pleased to bring him aboard. He does a little bit of everything in both stores, whatever is required, which most of us in locally-owned businesses have to do!"
"We couldn't be happier serving our many customers, not only in Cleveland, but throughout the whole Delta. People come from Greenville, Greenwood—all over the region—to shop specifically with us and it's very gratifying," said Gates.
C.P. House and Gas Company is an authorized dealer of many well-known brands such as Whirlpool, Kitchen Aid, Maytag, Amana, Bayou Classic, Phoenix, Fire Magic and more. Visit www.cphousegasco.com for more information and help support a longtime, outstanding family-owned Delta business.