Bayou Academy senior athlete Sydney Davis has a bright future ahead of her as she will compete in track and field at Vanderbilt University in Nashville, Tenn.
Davis' high school career has been a remarkable one as she has won eight state individual and relay track and field championships and was instrumental in the Lady Colts winning the 3A State Track and Field Title in 2019. She currently holds the Midsouth Association of Independent Schools' overall record for the fastest time in the 100-meter low hurdles (14.97) and and the 400-meter dash (57.19). She also holds the AAA record for the fastest time in the 300-meter low hurdles (44.57).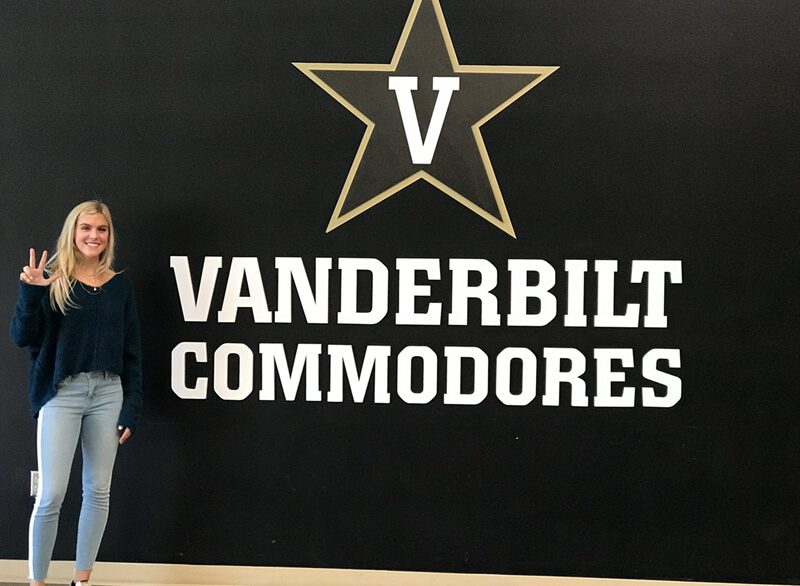 Heading into this season, Davis was poised to have another great year to close out her high school career, but all spring activities were cancelled due to the COVID-19 pandemic.
Davis is set to leave for Nashville on August 14.
For Davis, 17, preparing for her college career without a high school season has been challenging to say the least.
"It's hard with the motivation aspect because there is no team behind you, and no one else is out training and practicing," said Davis. "Technically,we're out of school for the summer. I'm keeping my mind focused on August and getting ready to meet up with the team. That has kept me motivated and kept me committed to train just as hard as if we were going to have a season of our own here."
Last season, Davis battled an injury she had to recover from in her ankle. The injury set her training back six weeks. One of the tough breaks about this year being cut short for her was the fact nothing was going to slow her down her senior year.
"I was ready to go," said Davis. "The ankle is great. This year was really going to be all out for the last season, and it really stinks not being able run. I'm 100-percent healthy."
The pandemic has caused college coaches to adjust how they operate as coaches can't meet up with their athletes in person. They have to find other ways to keep in contact with them.
"Coach Donny Young checks in once every couple of weeks to see how I'm doing and what's going on," said Davis. "In a couple of weeks, he'll start sending workouts to do throughout the summer to be ready for school starting in the fall. I met him one time on a visit and then we talk about once every two weeks, but it's different for sure."

Davis, who holds a GPA over 4.0 at Bayou with a 30 on the ACT, was impressed by Vanderbilt's academic reputation.
"Our coach told us it's called the Harvard of the South," said Davis. "People that go there have 36 on the ACT and max scores. They're all top of their class, and it's a very highly, competitive school academically."
"Vanderbilt is really particular on credits you can get outside of their school which is unlike other schools," added Davis. "In high school, I took a lot of dual credit classes to get college credit. At Vandy, you start over. I take the same classes as everyone else, so I'll will just go ahead and start in August there."
There is a lot of uncertainties about when the NCAA will start up its sports again.
From what Davis has heard, the school is optimistic the sports season will be up and running for her first year.
"As of now, they're hopeful that we'll be able to run in August, but they're very uncertain," said Davis. "We're just going to keep training like we're for sure going to run."