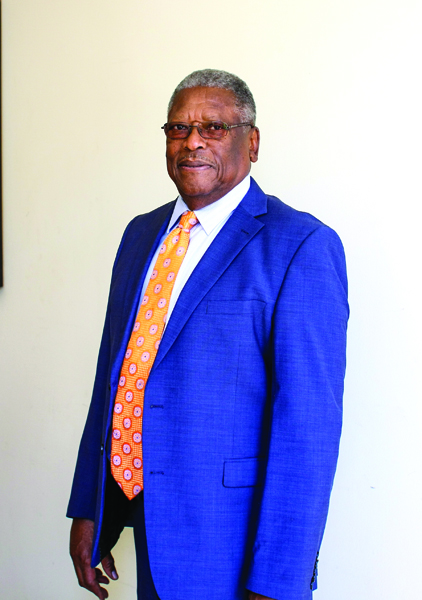 Willie Simmons began his political career of service in 1975 when he ran for the Cleveland School Board and won. His daughter Sarita began hers in 2019 when she won his District 13 Senate seat. His groundbreaking election made him the first African American to serve on the school board and also whetted his appetite for more community service. In the late 1980s, he managed his wife's (Rosie) campaign for Bolivar County Circuit Clerk and she was the first African American since Reconstruction to serve in that post. Simmons then decided to challenge incumbent Robert L. Crook's District 13 Senate seat in 1992. He won and served for the next twenty-six years before deciding to run for Transportation Commissioner this past election, a post he won as well and became the first African American to be voted into that post.
Growing up in a home with parents dedicated to serving, the Simmons' daughter Sarita decided to run for her father's senate seat this past year and won. The father/daughter team have also been running their hometown Senator's Place Restaurant since 2003, serving southern delicacies and comfort food to patrons across the Delta. Commissioner Simmons has dedicated his life to serving the public.
"I was a schoolteacher, and I am a Vietnam Veteran. I worked for the US Postal Service in Cleveland before going to work at Delta State University as the Director of the Pre-Release Program at Parchman," says Commissioner Simmons. "We opened the restaurant knowing it would be another arm of public service."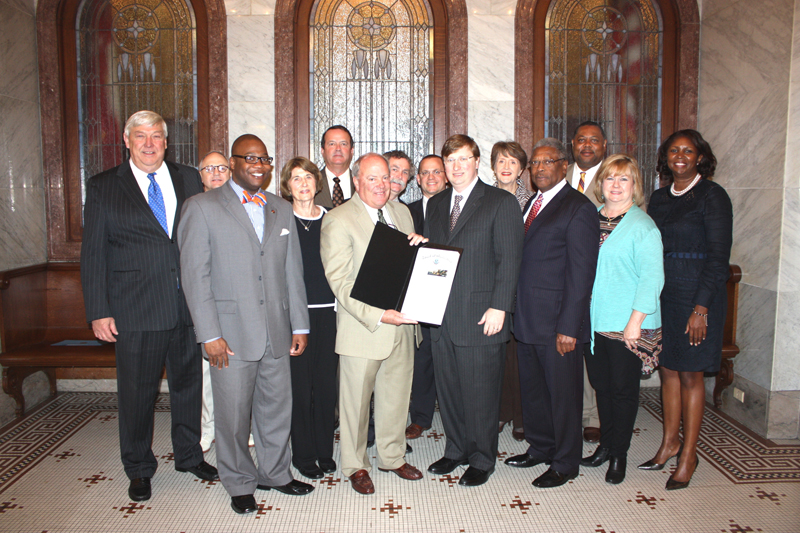 The restaurant also gave them more input from the public as Sarita managed the business. She took it all in and combined that with her community service of working on boards and being active in national organizations. That recipe helped her decide to successfully run for her father's seat.
"The restaurant provided public service in another way – providing a good family-oriented meal for the general public. We are just a family of service, whether it be through the restaurant or the political. The Simmons family legacy is one of public service."
After travelling the Delta and the state as a Senator, Commissioner Simmons had an upfront view of the state's infrastructure. His tenure in the senate included working first-hand with transportation as Chairperson of the Highways and Transportation Committee and he knew he could better serve the state in that position.
"It put me in a position to know what the needs were. I became the anchor to advocate for infrastructure the past eight years," he says. "It gave me a lot of knowledge and knowing we need more resources, especially in the Mississippi Delta, I knew it would be in the state's best interest and the Mississippi Delta's to have someone from the Delta serving in that capacity."
Commissioner Simmons was happy that his daughter had aspirations to serve the public as well.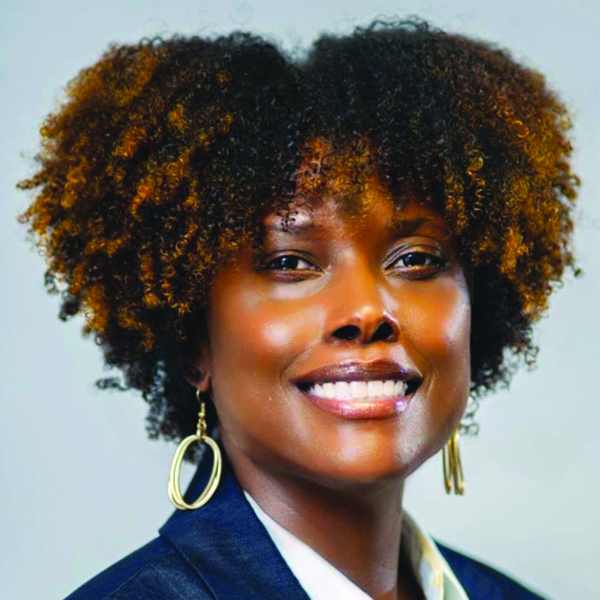 "Politically, it was surprising when Sarita came to me and said she was thinking about running for my senate seat," he says. "Her mother had served as Circuit Clerk and I had been Senator, I didn't think she had an appetite to run for a political position with her having seen all the things we went through."
The trials and tribulations her parents persevered through girded her for a venture into politics. But more than wanting to serve, the freshman senator has plenty of ideas to benefit her constituency and all of the Magnolia State. It all began when she returned home from working in Atlanta more than a decade ago.
"Upon my return to Mississippi, I realized that many of my peers had been pushed to leave the Delta in search of better opportunities in other areas," says Senator Simmons. "This huge brain-drain, that so negatively impacts the entire Mississippi Delta, was one of the driving forces that influenced my decision to run for State Senate-District 13."
Her plan includes being committed to "recruiting industry to bring more jobs and opportunities to the Delta" and also "advocate for our public-school system pushing to ensure that our schools are adequately funded and our educators are better paid. In addition, I want to fight to increase access to affordable healthcare throughout the state of Mississippi."
The father and daughter team are now putting together new and beneficial political recipes to serve the public. But just who is the better cook of the family is up for debate among the Simmons.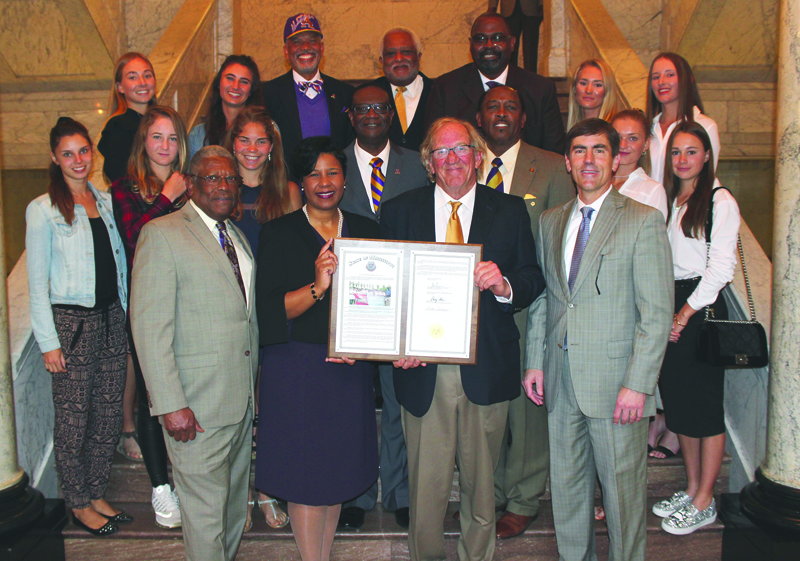 "She can't answer that question because she's the senator, but still my daughter so she can't say she's a better cook," he says laughing. "She as the manager and I as the owner, we learned a long time ago when two of our cooks couldn't show up for work. We had to step in and get a catering job and the regular meal out that day. After that we both decided that we would both learn every single thing about operating the restaurant from running the business side to cooking the meal. Now she or I can walk in the kitchen and get the meal out."
His secret ingredients for kitchen success? "Salt and pepper and made with love."
Article by Mark Stowers