Cleveland/Bolivar County citizens recognized
By Angela Rogalski
The Bolivar Bullet
The Cleveland-Bolivar County Chamber of Commerce and Economic Development Foundation's Annual Banquet was held Monday, September 20 at the GRAMMY Museum. Lara Bowman, CEO of the Chamber, said there were three major awards given that evening, plus the Lucy Janoush Award that is given by the city of Cleveland.
"There is the Chamber Award," said Bowman, "the President Award and the Kossman Award. The Chamber Award is presented annually to someone who may or may not be a Chamber Committee Chair, but has contributed outstanding service to the community during the year. This year's Chamber Award went to Tricia Walker.
The President Award is given to an outstanding Chamber Committee chairperson. And, this year's President Award went to Ned Mitchell.
The Kossman Award is given to a Chamber member who has provided outstanding community service for a number of years. Danny Whalen was this year's Kossman Award recipient."
Bowman said each award recipient was chosen due to their extraordinary contributions to the community.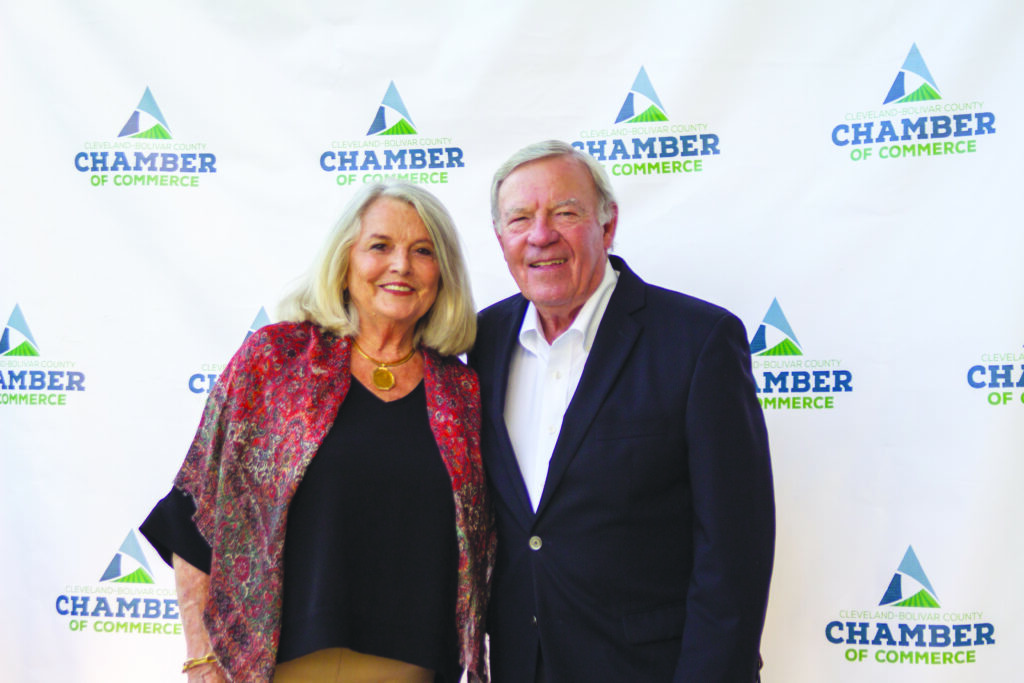 "Tricia Walker has worked tirelessly to make Cleveland a music destination and her unwavering support for our city and county's tourism arm is undeniable. Ned Mitchell chairs the Retirement Committee and his strong desire to see Cleveland receive the MDA designation as a Certified Retirement Community has been unceasing as he has led the team in this process. And, Danny Whalen, who serves as President and CEO of Cleveland State Bank, personifies the spirit of what the Kossman Award represents: integrity, humility and character. He always has a big heart when it comes to helping our community continue to be a great place to live and work."
The City of Cleveland's Lucy Janoush Award was presented by Mayor Billy Nowell and was given to Bob Wilbanks.
"The Lucy Janoush Award is the highest award the City of Cleveland can bestow," said Nowell. "It is given in honor of Lucy Janoush, who we lost a few years ago. Lucy was the backbone of the Chamber for so many years and the reason we have a GRAMMY Museum in Cleveland today. So, we give this award in her memory and it was deservedly presented this year to Bob Wilbanks."
The night's guest speakers were John McKay, President and CEO of the Mississippi Manufacturers Association and Haley Fisackerly, President and CEO of Entergy Mississippi. Since the Banquet could not be held in 2020 due to the pandemic, last year's Kossman Award recipient, Chris Collins, was also recognized.
Bowman started 10 months ago as the CEO of the Chamber and this was her first Annual Banquet to attend.
"It was very special to see the support of the community and see the volunteers be recognized and awarded for the time that they've given to the Chamber and to the community," she said.