Running a business takes more than just good number crunching and management. It also takes a never-ending stream of creative ideas and local  businessman, Will Bradham's creativity seems to have no boundaries. Bradham is the owner of Right at Home North MS, a home care business that provides many services from helping a family member who needs a little extra help around the house to assisting someone who is recovering from a hospital stay. Right At Home serves most of the Delta.  Then, Bradham owns Delta Maids, a residential and commercial housekeeping and janitorial business. And, he is also in the real estate business with his Bradham Rental Properties. 
However, his most recent endeavor the town has been buzzing about is his purchase of the Lenny's Grill and Sub restaurant located on Highway 8 in west Cleveland. Bradham purchased Lenny's in October of last year and he reopened it on December 9. From the first day of his ownership, Bradham says the business venture has proven to be a good decision. "From when I purchased it to when the virus hit, our numbers far exceeded our expectations," says Bradham. "We have done really well and of course we are thankful to everyone for supporting us." Then, the Coronavirus landed in Cleveland.  Like most business owners in town, Bradham was concerned about what the virus and the shelter-in-place statewide ruling would do to his business. "We had to think out of the box to start grabbing people's attention," says Bradham. "With the virus and everyone staying put, people are spending more time on social media and I felt we needed to be in front of them to remind them we were still in business and through our drive-thru and carb-side service."
Bradham's creative juices started flowing and with the help of Alan Lamastus, the two came up with the concept of using segments in well-known movies whereby Bradham's face was superimposed over Richard Gere's from Pretty Woman, Gene Wilder's from Willy Wonka, the Lion King celebrity, the Wizard of Oz and others. In all, about twenty of these mini-campaigns have been created.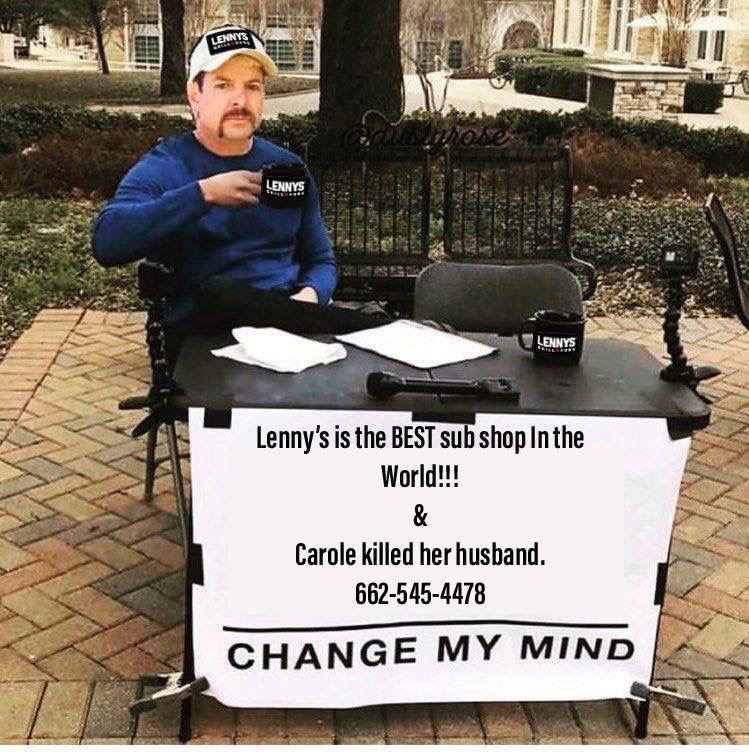 "The response has been fantastic," says Bradham. "People have called and texted me and they also are telling me they can't wait to see what is coming out next." And Lenny's business these days? "We are doing great, I can't complain," says Bradham. Lenny's Grill and Subs is open from 10:30 a.m. to 9:00 p.m. Monday through Saturday and on Sundays from 10:30 a.m. to 8:00 p.m.  To order from Lenny's,  Bradham says most are using the Lenny's app that can be found at the app store. Or call 662-545-4478.