A long history of customer service, satisfaction
by Jack Criss
The Bolivar Bullet
With its' Delta location at 911 North Chrisman in Cleveland, Williams Equipment and Supply Company has a long tradition of great customer service and top-of-the-line products. Current branch manager, Milan Killebrew, came aboard with the business in May of 2000. He also owns the building that houses the Cleveland store.
"I took over in a managerial role in 2004, when our then-manager decided to open a location near Jackson to service the new Nissan plant which had just opened in Canton," said Killebrew, who also handles outside and equipment sales. "We're a small branch here in Cleveland, with four employees who wear many hats, and we've become known as a concrete specialty store over the years, on top of everything else we provide," said Killebrew. Williams Equipment and Supply Company is also an authorized dealer for Milwaukee Tools, DeWalt, Makita and Bosch power tools.
"Our client base is more on the business side, our bigger customers, but we certainly also work with residential customers," said Killebrew. "We work with and on a number of restaurants and hotels throughout the state and are also big in the ag industry at this location, selling the materials to build the pads for the grain bins and storage facilities, as well as other items common and specific to ag needs. I always say we're a 'one stop shop,'" he added.
Williams Equipment and Supply Company's origins begin in New Orleans after World War II. H.S. Fink had founded a construction supply business, and in 1950, the veteran and recent Texas A & M graduate James Williams went to work for him selling to contractors. In 1952, Finke offered Williams a chance to be a partner with him in a new location. Williams subsequently moved to Memphis, Tennessee and started Finke and Williams, Inc.
Finke and Williams was the first company in the Mid-South area to sell both equipment and supplies to masonry and concrete contractors. Tubular and steel scaffolding was a new item and an immediate hit. Williams soon showed the concrete contractors the Gates single-waller forming system, which greatly reduced their lumber costs, and sold the first tie wire in small coils which cut their labor expense.
In 1961, Williams bought Finke's stock in the Memphis operation, and the name was changed to Williams Equipment and Supply Company. Over the next several years, Williams Equipment introduced contractors to a number of new innovations and labor-saving equipment. These included diamond blades, "shooting boom" type forklifts, and concrete slipform pavers.
Moreover, Williams Equipment fundamentally changed the way area contractors did business in two important ways. First, the company pioneered the rental of equipment, which previously had to be purchased. Second, Williams opened branch offices in smaller towns such as Tupelo, Mississippi and Jackson, Tennessee–places which had previously been considered too small for a specialty contractor supply business. The company now has locations throughout the South.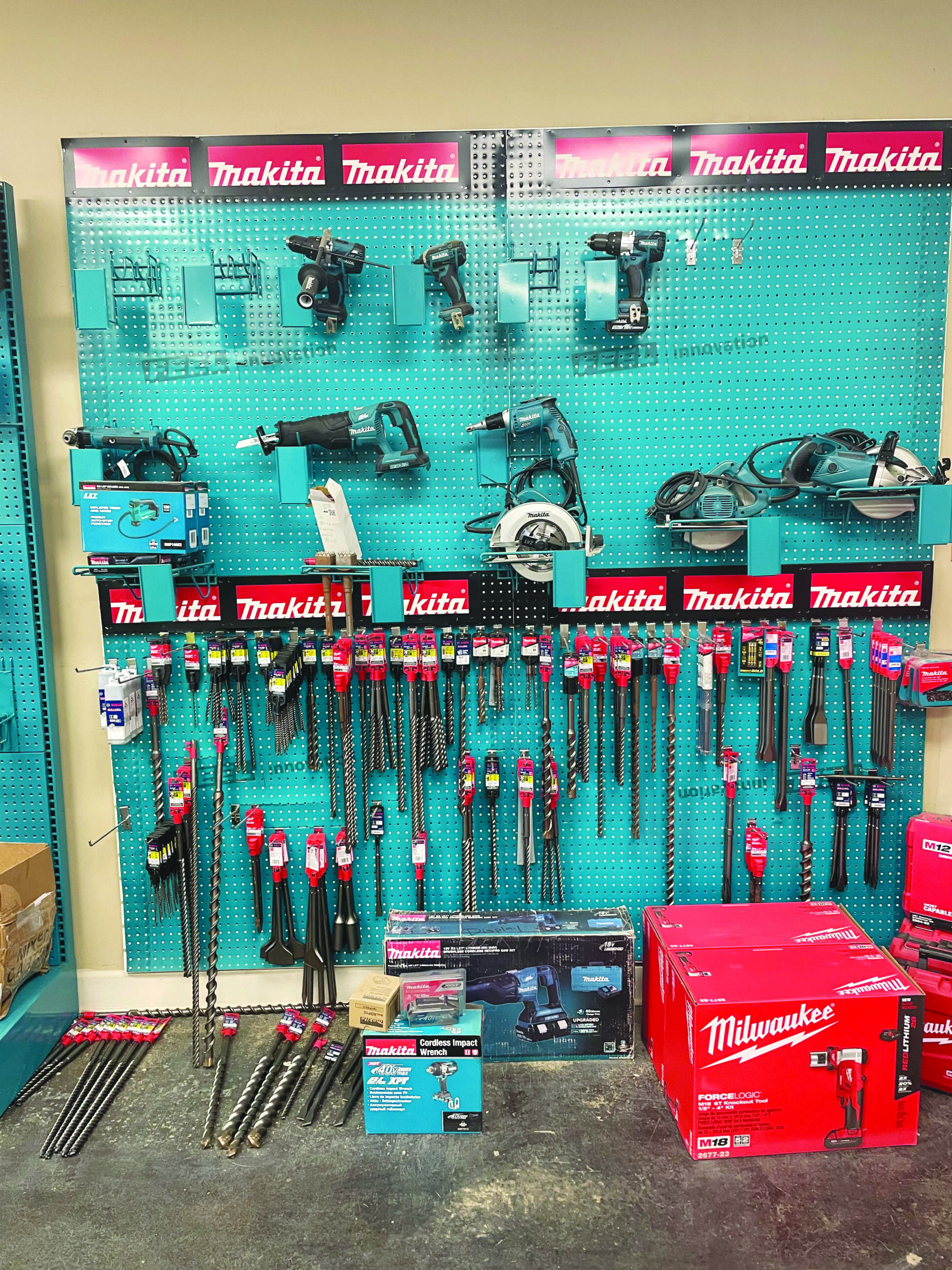 By packaging a broad range of equipment, supply, and rental products, Williams Equipment gave contractors outside the metropolitan area advantages in price, availability, and local service.
After the death of James Williams in 2006, Gordon McIntyre was elected President & CEO. Today, Williams Equipment is a respected leader in providing customer service and innovative solutions. "We represent many manufacturers such as Bobcat, Bandit, Takeuchi and Wacker Neuson," said Killebrew, "plus a number of other contractor suppliers."
In May, 2018 both Williams Equipment and Supply Co. and Williams Equipment and Supply of Louisiana were purchased by Construction Supply Group (CSG) which is based in Denver, Colorado. CSG is a division of Sterling Group from Houston, Texas. "We then merged a few years later with White Cap, the largest construction supply group in the U.S. and Canada, and instantly became a company worth over $6 billion in sales," said Killebrew.
"Our Cleveland store's service area goes to West Helena and Lake Village, Arkansas all the way over to Yazoo City and Winona, Mississippi," said Killebrew. "And business is going great right now. Now, there's no doubt that the supply chain delays have hit us, especially on the equipment side, with some items that are not going to be available until around this time next year. But we, along with our customers, adapt to change–you have to do that these days."
Killebrew said his favorite part of the job is meeting people and "learning something new–literally–every single day. Just last week I had a guy call asking for something I'd never heard of and I had to research it! That's very common in this job. We ended up getting what the customer needed after making a few phone calls around town," he laughed. "But, that goes to our always going above and beyond to assist our customers and get them what they want and need."