Black Smoke wins Cheer Title in Orlando with Bombshell taking seventh
The CE All-Stars brought home a prize not many cheer organizations ever bring home.
Black Smoke, one of the cheer teams for the CE All-Stars, captured a world championship as they won the Small Senior Co-Ed Level 4 Division at the Allstar World Championship Cheer Series at the Orange County Convention Center in Orlando, Fla. on April 21-22.
Black Smoke posted a score of 96.15 to take home the gold championship, while INFINITI Athletics from Phoenix, Ariz., finished second and brought home the silver championship with a score of 95.8.
The CE All-Stars sent another team to compete at Orlando as Bombshell competed in the Small Junior Level 3 Division. The team finished a solid seventh with 95.8 points.
The performance at Orlando was huge for the CE All-Star program as the organization wrapped up its 10th year of existence and is now in the process of preparing for the 11th season.
CE All-Stars Head Coach Kimetria Parks said the world championship is something her program has had on its mind for a long time.
"It's something we've worked hard for," said Parks. "For 10 long years, we've been working extremely hard and this year we had a group of great athletes come over and put together an amazing routine that caused them to walk away with the national gold championship at the allstar world championships."
CE All-Stars Assistant Coach Amy Malloy said the team had to overcome its share of struggles during the year.
"The year started out with a little bit larger of a squad with level four," said Malloy. "We had a couple of injuries early on with low scores. Coach Parks and I had to come back and look at our strengths and weaknesses. We had to adapt to it and make chances. When we won, there was a team that we competed against before. When they placed third, I think that's when I realized, 'Oh my goodness, we might have a chance at this.'"
Black Smoke's Paris Parks recalled the feeling when the judges were naming the teams and her team was announced as the winner.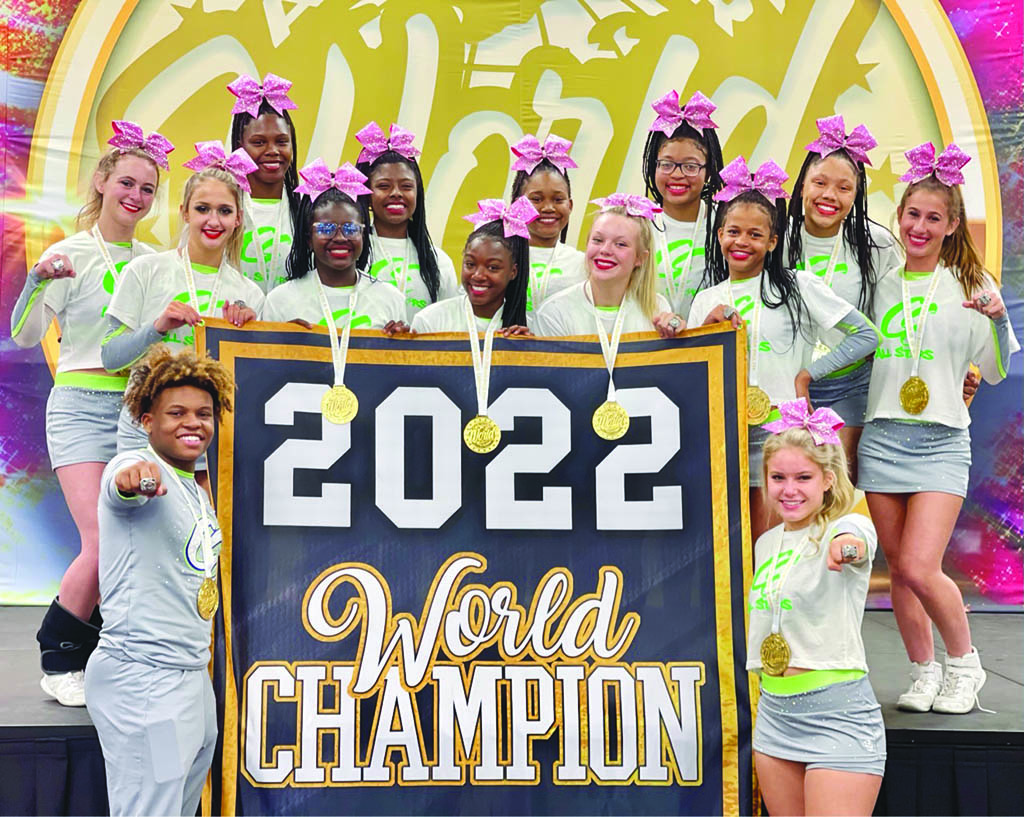 "It was amazing," said Parks. "We were all so shocked when we heard the other teams that we were going against were below us. Once they called the second place team, we couldn't even hold our excitement in. Once they said, 'CE All-Stars, Black Smoke,' we all started crying and hugging each other. We couldn't get off the stage."
On the first day of the two-day event, Black Smoke was up against 17 teams in its division and was third after the first day of competition. Black Smoke pulled it together on the final day to bring home the world championship.
"We really just focused on having fun and remembering everything that our coaches and our judges told us and wanted us to critique for the next day," said Paris. "We just went on the mat and tried our hardest. We gave it all that we had because we knew that was our last competition of the season. We ended up coming out on top."
Maggie Marble Barrett, another member of the Black Smoke team, said the environment at the event was something new for her.
"The environment is like nothing you've ever experienced before with all the people there and being on the floor with my team," said Barrett. "When we found out we won, we were really shocked. We started out this year getting second place, and we came back in the gym and worked really hard so I felt like we deserved to win."
Black Smoke's Davis Hayes said he could feel the electricity when he performed in front of the crowd at Orlando.
"There were so many people in front of your face when you stepped on the stage," said Hayes. "They're cheering you on, and it was just indescribable. When the lights come on and all of those people cheering you on, it's an amazing feeling to say the least."
Hayes said being the only male on the team has been a different experience.
"It's definitely something to get used to," said Hayes. "Sometimes, you wish you had another guy in here to balance things, but you get used to it. It's okay. At the end of the day, you spend so many hours with everybody together and you get close like a family."
Bombshell had a great showing on the first day of its competition as the team was first in its division out of 90 teams. On the second day, Bombshell was competing against 45 teams and ended up in seventh.
Tynia Killingsworth, a member of Bombshell, said competing at the world championship series was an exciting experience.
"Going into world, it was very nerve racking because there were a lot of teams there," said Killingsworth. "It was very scary, but when you get on the mat all of your fears and nerves really go away when you're doing something that you love. Being there, it just felt really good knowing that was our last competition."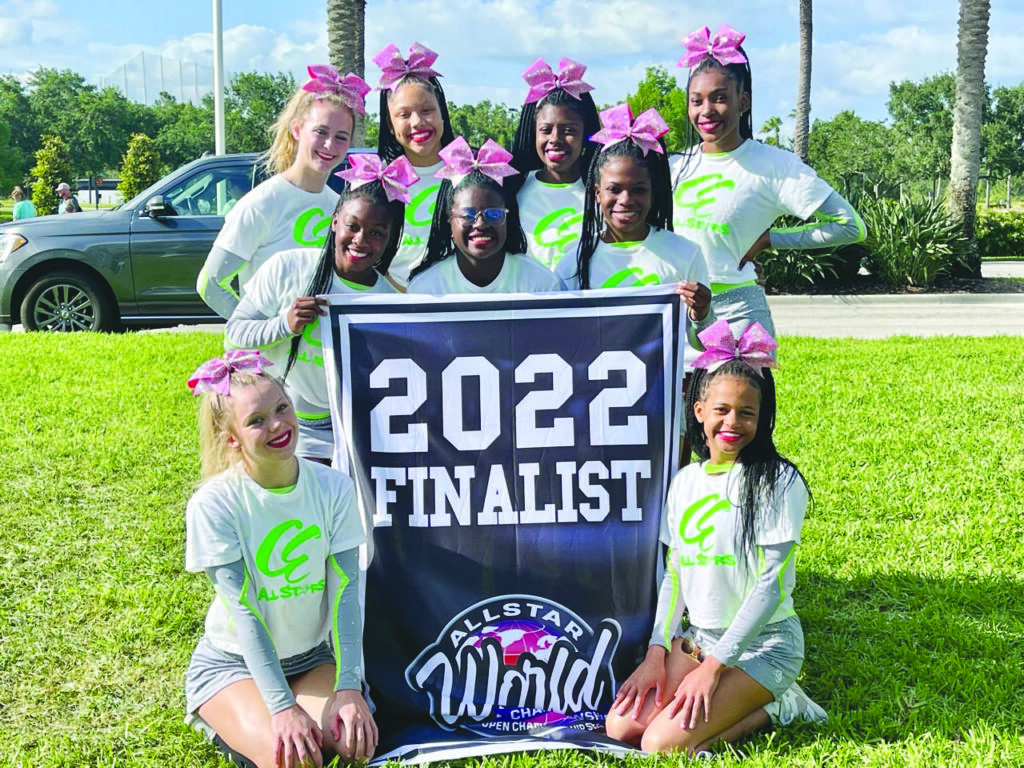 Castlin Myers, who competed with both Black Smoke and Bombshell during the year, competed with Bombshell at Orlando. The competition at Orlando was Myers' last performance with the squad as she is moving to Columbus.
Myers talked about her emotions during the event.
"Before I would go onto the stage, I would start crying knowing this was going to be my last performance," said Myers. " I was freaking out a little bit. I knew if I went out there and gave it my all, we would definitely be able to pull through."
Myers was thrilled to watch her teammates win big.
"It was great to be around my teammates and see them so happy to win something so big," said Myers. "I was so proud of all of us."
Killingsworth competed with Black Smoke along with Bombshell during the season.
Killingsworth was happy for her friends on the Black Smoke team when they won the championship.
"I ran on stage so fast," said Killingsworth. "We cried and we hugged each other. It was a really good experience because of the hard work and dedication that we have all put in to making it to this place. It just shows that hard work really does pay off."