By Andy Collier
Sports Editor, The Bolivar Bullet
The COVID-19 pandemic has made life difficult on many coaches and young athletes in the country.
Despite the pandemic, national signing day for football hit the area the on Feb. 3.
All total, five area players in two high schools announced their decision to play on the next level.
The school that had the biggest signing day as far as total number of players sign was Northside High School, as they had four Gators sign to play football on the collegiate level.
TreShun Johnson signed to play at Northwest Community College, while Oscar Price, DeAnthony Brown and Jaylen Johnson each signed to play football at Mississippi Delta Community College.
The four standouts played key roles in the Gators have three straight winning seasons with two region championships and a trip to the 2A State Title game in 2019 where they finished state runners-up. All four players were key members of a defense that gave up just 5.5 points per game in 2019 and only 4.9 points per game in 2020. TreShun and Brown were linebackers, Price was a defensive lineman and Jaylen played defensive back.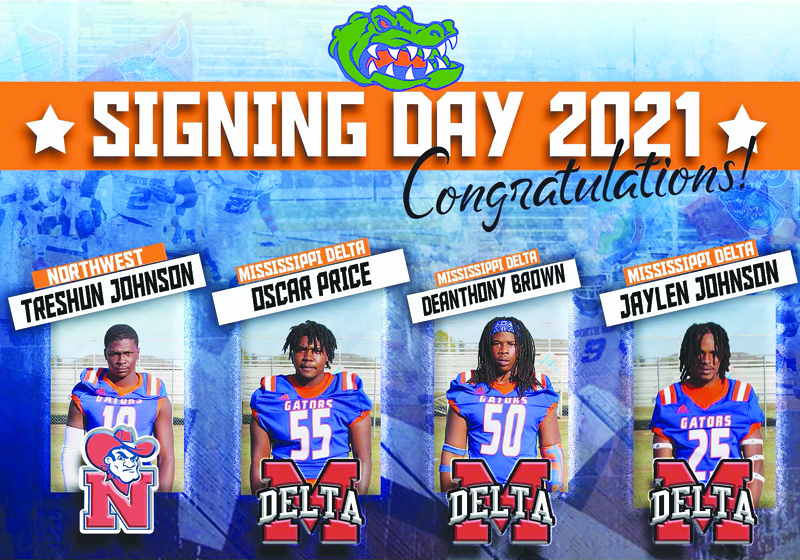 "I told the guys it's a blessing to get an opportunity to continue to play a game that you love," said Northside Head Football Coach Tavares Johnson, Sr. "Now, you can actually utilize the game to make yourself better at life.  It couldn't have happened to four more deserving guys that exemplify what we do here at Northside in regards to building young men in the program. Those guys gave everything they could on the field and off the field. They worked extremely hard."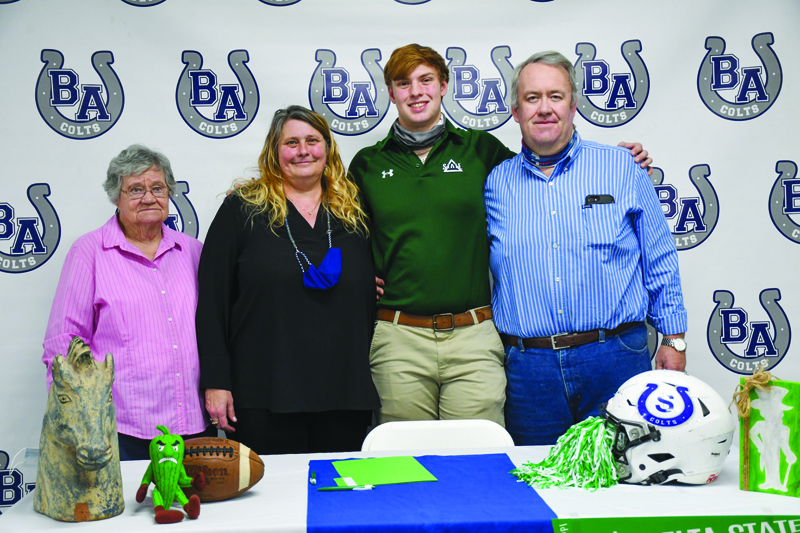 At Bayou Academy, offensive lineman Alex Threadgill signed to play at Delta State University. Threadgill was a solid performer for the Colts this year as he was one of the leaders on the team. 
"He is a worker," said Bayou Head Football Coach Flip Godfrey. "He's a great student and a great person. He is living his dream with a chance to play college football. He has a lot of upside."
Threadgill, at 6-5, 235, fits in with a solid recruiting class at DSU. Threadgill is one of 10 offensive linemen that the Statesmen signed on Feb. 3.
Delta State Head Football Coach Todd Cooley was excited about having Threadgill on the team.
"Alex Threadgill, right here at Bayou Academy, is a big kid that is still growing, and we feel like has a great frame." said Cooley.